Frequently Asked Mortgage Questions
Do you have questions? We can help! You will find the answers to several frequently asked mortgage questions below.
Viewing and changing your Lender Paid Comp Plan.
View the plan by clicking in the loan contacts area of any Loan Application (click path is shown in screen shot below). If you have never set a plan, then you can do that in the Loan Selection / Price a Loan Scenario page. You can change this Lender Paid Comp plan anytime you want. Each plan created has a 2-week duration period, so you cannot change a loan retroactively… You would need to wait for the new plan beginning date, before creating a loan number that has the new compensation plan.
Lender Comp Plan.
Loan Application -> Loan Contacts area. See all screen shots.
Method 1, from the loan application area.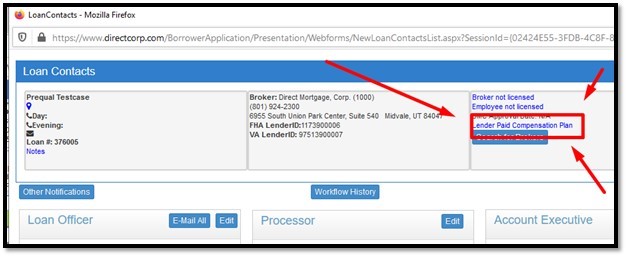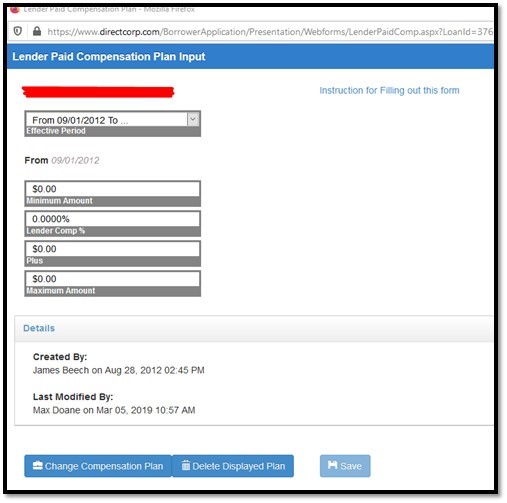 Method 2 – if no Lender Comp Plan has ever been created, then you can do this from the Loan Selection form.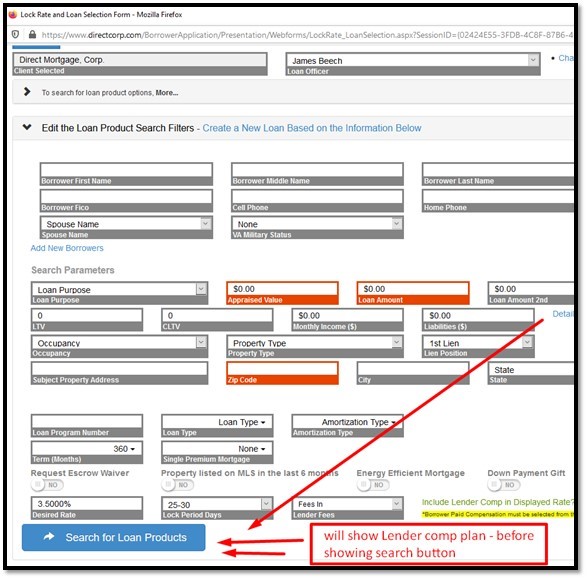 This also answers the questions for:
Where to find my lend paid comp?
Where to find my lender paid comp?
End of Explanation
This post was last updated 5/3/21