Frequently Asked Mortgage Questions
Do you have questions? We can help! You will find the answers to several frequently asked mortgage questions below.
To pay your monthly payment online via Carrington you can visit their website here. If you have your loan number you can sign up right away, if not then there is also have a tool for you to find it or you can give us a call at (801) 924-2300. When your loan has transferred to Carrington, your Welcome Letter should show an effective date of the transfer. After this date, you can start sending your payments to them. Below are the few steps needed in order to create your account.
Follow the steps below to create an online account:
Visit their User Registration page
If you have your CMS loan number, click on "Register my Loan"
If you need to look up your CMS loan number, click on "Get my Loan Number". Enter your prior servicer (Direct Mortgage) and your Direct Mortgage Loan Number
Agree to the website terms and conditions
Confirm your identity using your 10-digit CMS loan number and your Social Security number
Enter your email address, establish a username and password, and set up security questions
A link will be sent to you via email. Click the link in the email to complete the account creation process
End of Explanation
This post was last updated on 1/25/2022. 
Viewing and changing your Lender Paid Comp Plan.
View the plan by clicking in the loan contacts area of any Loan Application (click path is shown in screen shot below). If you have never set a plan, then you can do that in the Loan Selection / Price a Loan Scenario page. You can change this Lender Paid Comp plan anytime you want. Each plan created has a 2-week duration period, so you cannot change a loan retroactively… You would need to wait for the new plan beginning date, before creating a loan number that has the new compensation plan.
Lender Comp Plan.
Loan Application -> Loan Contacts area. See all screen shots.
Method 1, from the loan application area.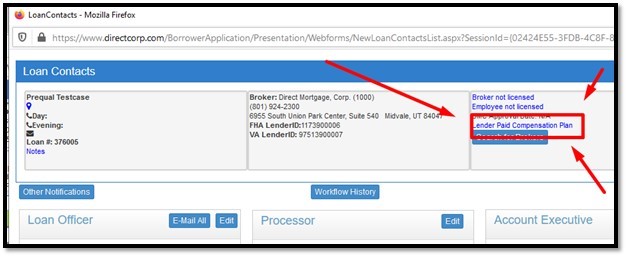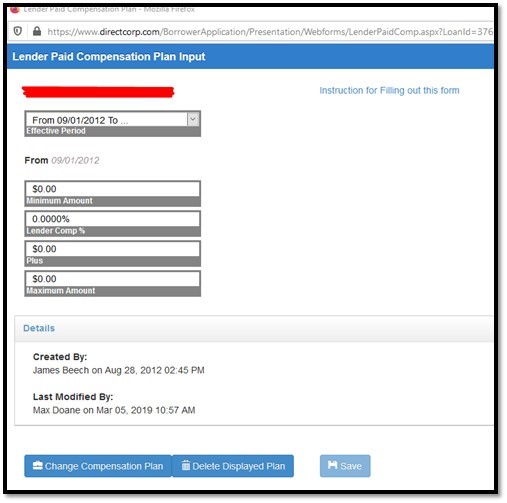 Method 2 – if no Lender Comp Plan has ever been created, then you can do this from the Loan Selection form.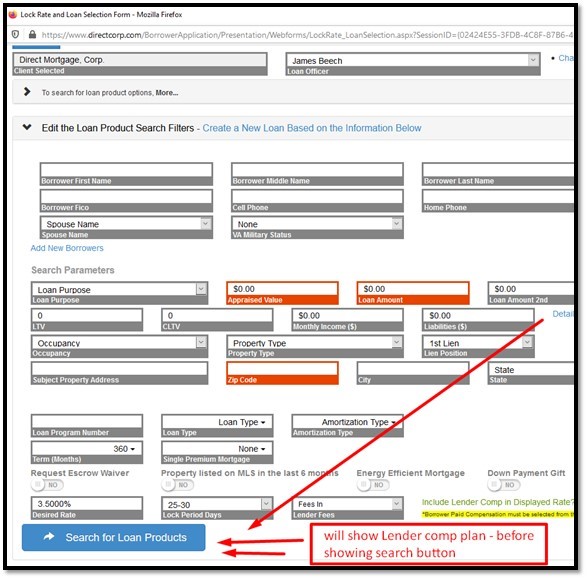 This also answers the questions for:
Where to find my lend paid comp?
Where to find my lender paid comp?
End of Explanation
This post was last updated 5/3/21